Come Discover ACER at DISL's Discovery Day
Tuesday, April 4th, 2017
The Dauphin Island Sea Lab celebrates 20 years of Discovery Day on Saturday, April 8. From 10 a.m. to 2 p.m., the public is invited to visit the Sea Lab's research laboratories, meet scientists and researchers, get a hands-on marine science lesson and learn more about ACER.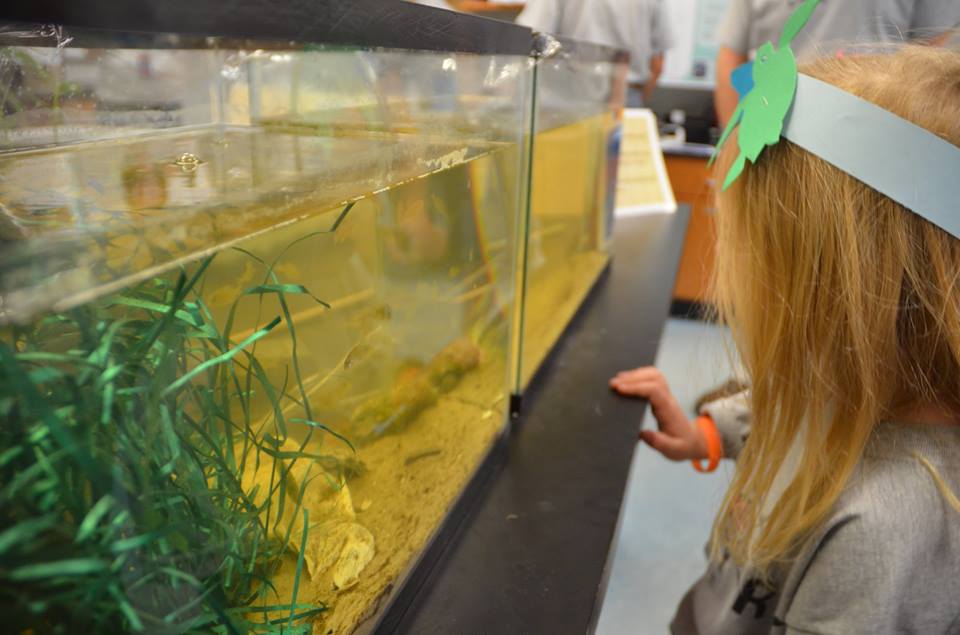 Discovery Day aims to give the public a deeper understanding of the coastal ecosystem we live in and learn why it's important to conserve our precious and unique environment. There will be marine animal specimens to touch such as sharks, octopus, and oysters; learn how to cast a line; take a tour of our Research Vessel Alabama Discovery; learn how to spot and track a manatee; and test your knowledge with our new Discovery Day Trivia Game. ACER will have a table set up with information about our research and a fun game about biodiversity.
The Estuarium's new exhibit hall Windows to the Sea will be open for all to come and listen to the sounds of the sea, explore a sargassm community on our video touch wall, and check out our touch table games.
Admission is free to all exhibits outside of the Estuarium. Adults will receive a $2 discount at the Estuarium and children under 18 are free. Everyone receives a 15% discount at the Estuarium Gift Shop.
A food tent will be open for all visitors.
For more details on Discovery Day, visit www.disl.org/estuarium/discoveryday.​