The Alabama Center for Ecological Resilience (ACER) Consortium came together to investigate how biodiversity influences an ecosystem's resilience, or its ability to resist and recover from disturbance, specifically the ecosystems of the northern Gulf of Mexico to the 2010 Deepwater Horizon oil spill. ACER is focusing on the coastal ecosystems (marshes, beaches and estuaries) of the northern Gulf of Mexico.
Over the next 3 years, ACER scientists will examine the relationship between biodiversity and ecosystem resilience across a gradient of oil exposure. Taxonomic, genetic and functional diversity will be considered at several scales and in many different groups of organisms. Experiments will be conducted both in the field and in large-scale controlled environments. Several ecological processes (primary productivity, nitrogen cycling, predation) as well as aspects of ecosystem structure (density, biomass, biodiversity) will be measured. Ecosystem services, such as shoreline stabilization and the availability of habitat, will also be assessed. Research results will not only allow for an assessment of oil spill impacts, but more generally, may also help to predict the impacts of other types of disturbance.
Mar 1st, 2017
11:15am Boardwalk Talk at DISL Estuarium featuring Tina Miller-Way. Dr. Miller-Way will speak about "The Deepwater Horizon oil spill 7 years later: Science amidst a sea of acronyms"
Thursday, February 16th, 2017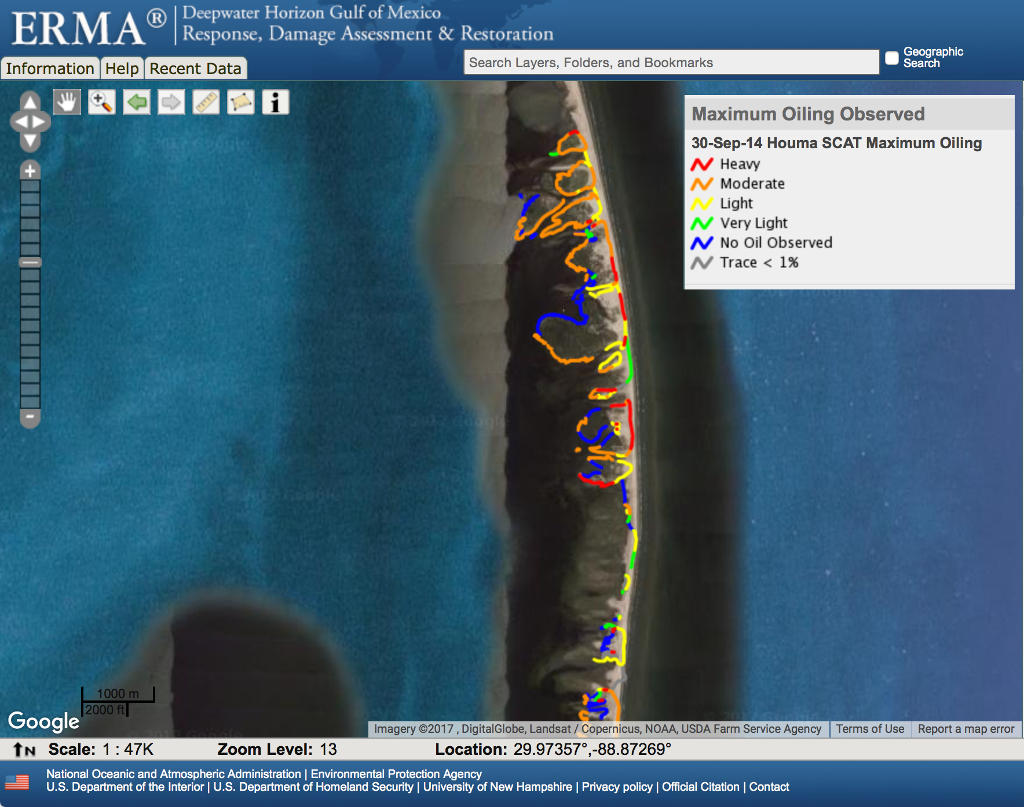 Despite media reports immediately after the oil spill, the entire northern Gulf coast was not coated in oil. Some areas received heavy oiling, while others received little or no oil cover. In trying to assess the impacts of oil on coastal habitats, scientists need to know which areas were oiled. How do they know this? The answer is a SCAT map.
Thursday, February 9th, 2017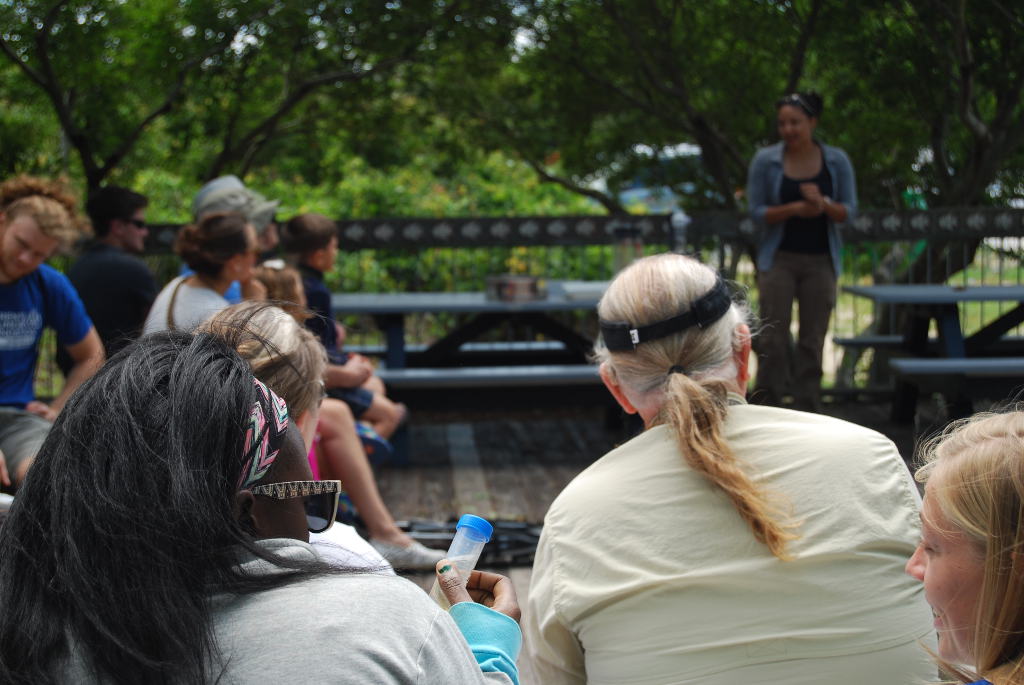 After a short break for the holidays, ACER's Education and Outreach Team took the month of January to plan for the upcoming year and we have some exciting events planned that we wanted to share. One of ACER's missions is to provide outreach informing and educating the public about the current research of our scientists. Toward that mission, the E & O team will be hosting a variety of programs in a casual setting with the goal of communicating and translating ACER science in a straightforward and fun manner.