Boardwalk Talks
Thursday, December 31st, 2015
Whitney Scheffel, project manager for the Wetlands subgroup, will be speaking about the influence of biodiversity on wetland resiliency on January 6th, 2016 at 11:15 am at the Sea Lab's Estuarium's Boardwalk Talk series.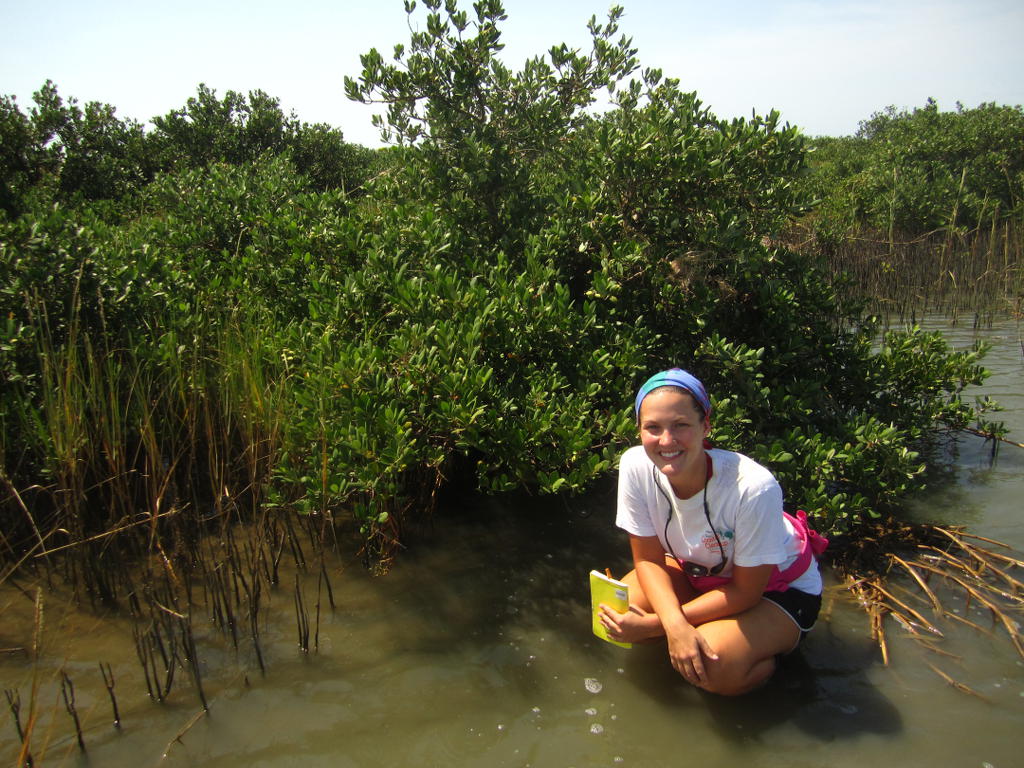 Whitney's talk is titled "Does Biodiversity influence the resiliency of wetlands against Oil pollution?"
Come participate in a freewheeling dialogue with marine experts! These free, informal conversations between visitors and Sea Lab scientists are a fun and informative way for people of all ages to learn about the animals, habitats and topical issues that affect our treasured marine environment.
About Boardwalk Talks
For several years, the Estuarium has hosted a series of informal conversations on the deck outside the Estuarium entrance and so have become known as Boardwalk Talks. In these brief talks, scientists step away from the constrained format of traditional scientific presentations allowing discussion of their current findings with individuals of all levels of scientific understanding. Props are frequently used, but this is a lecture-free format, so only interest is required.
Over the next two years ACER scientists and staff will join in and share their findings as part of this outreach initiative. We welcome all to come and learn more about the science happening in the Gulf of Mexico.
The Boardwalk Talks at the Dauphin Island Sea Lab are typically held on the 1st and 3rd Wednesday of every month at 11:15am, rain or shine. Don't worry, during inclement weather we move to the Schooling Room located to the right of the Estuarium's entrance, otherwise, you can find folks convening on the deck.
Please be sure to check the Boardwalk Talk schedule here or call 251-861-2141 for more information.
We look forward to sharing our research with you!